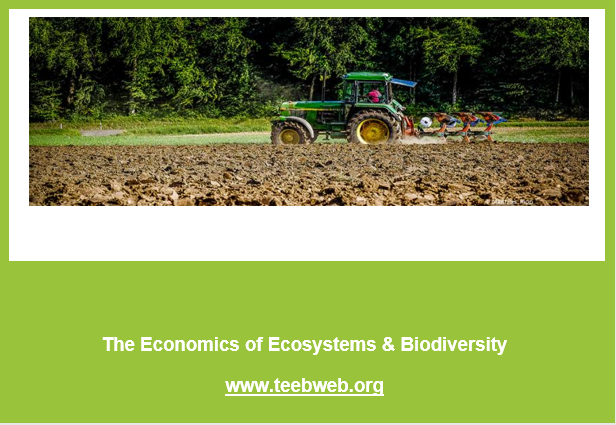 On 30 November, Nature published a piece on the need to "Fix food metrics". In the article, Pavan Sukhdev, Peter May and Alexander Mueller argue that "for sustainable, equitable nutrition we must count the true global costs and benefits of food production", presenting a compelling narrative on the rationale and ambitions of TEEBAgriFood. The paper has already begun to turn heads and spark interest.
The TEEB Office therefore, extends the Call for Expressions of Interest to Sunday 11 December at midnight in order to allow researchers and practitioners in the agriculture and food / science-policy space the opportunity to get involved in this important initiative.
The full article can be accessed here.
Please access the Call for Expression of Interest here.