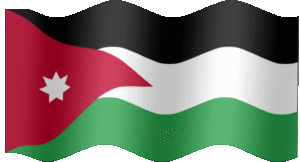 Welcome to the official webpage of the Jordan ESP national network. If you would like to visit this network's discussion board, please click here (members only).
Lead team
If you are interested in becoming a member of the lead team, please contact the current lead team members.
If you are interested in becoming a member of this national network, please click here.
Introduction & Objectives
Jordan, with its very limited natural resources and dramatic water scarcity, is seriously affected by desertification, urbanization and a rapidly growing population. About 80% of the country's territory can be defined as rangeland whose economic and ecological value gets still mostly neglected. Obvious effects of climate change like erosion and land degradation, as well as unsustainable practices like overgrazing, illegal logging and environmental pollution, cause all dramatic pressures on the highly vulnerable ecosystems and threaten their numerous services provided to the people. Click here to read more.
More information