1. Introduction & Objectives
This is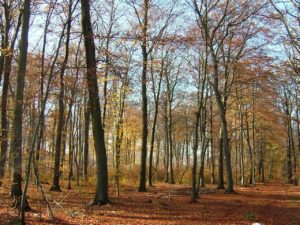 a new ESP Sectoral working group addressing measures how to assess forest ecosystem services through field data and models and how to include them in forest management decisions. The capacity of forests to contribute essential provisioning, regulating and cultural services is acknowledged to be high compared to other ecosystems. These capacities – formerly often named "forest functions" are of importance at all levels – local, regional, and global. A particularity of forest systems is the diversity of their ownership. Forests can be owned and managed by individuals, cooperatives, commons, municipalities, churches, industry and state, i.e. forests move into private and public domains, individual and collective management. As a consequence, management concepts are as numerous as the types of actors that own forests. This has positive and negative effects: the variety of management concepts and the often relatively small parcels of private forest owners result in a diverse mosaic of development stages and thus to manifold niches and habitats. This can positively contribute to biodiversity and increase the resilience of (forest) landscapes toward climate change impacts and to high capacities in providing ecosystem services. On the other hand, the lack of a coordinated landscape vision could result in fragmentation and or else forests less viable for different ecosystem services.
So far, forest research is often conducted at the stand level with only very few approaches to assess the contribution of forests to landscape scale provision of ecosystem services, responding to questions such as where to optimally establish 'new' forests, where to (re-)introduce of native / adapted species through conversion contributing to resilience and adaptation to climate change, how to create green infrastructures or how to manage potentially critical neighborhood between intensively managed agricultural land and forests.
Th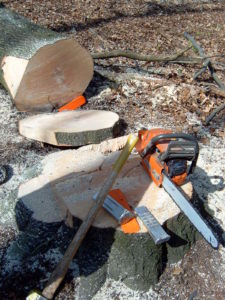 e objectives of this working group are the following:
Identify research gaps such as impact gradients at forest edges or modelling tools landscape management that impact the capacities to provide ecosystem services.
Identify best data sets from inventory and monitoring that support already the assessment of ecosystem services, formulate data needs for monitoring and inventories to be included in the future.
Identify and further develop indicators that characterize best the capacities of forest systems to contribute to landscape capacities in ecosystem services provision.
Identify and further develop methods (field / models) for best appraisal of forest ecosystem services at landscape scale.
Identify opportunities for mainstreaming forest ecosystem services in management decisions through education, decision support systems, and other channels for communication and dissemination.
2. Lead Team & Members
Lead team
Members
If you are interested in becoming a member of the Lead team, please contact the current lead team members. If you are interested in becoming a member of this Working group, please click here.
3. More Information
Invitation: Special issue in Forests:
Mario Soliño and Luis Diaz-Balteiro are coordinating a special issue of FORESTS on "Integrating Ecosystem Services into Valuation and Forest Management Decisions". We would hereby like to kindly invite you to submit a research paper for this special issue. Research articles, review articles as well as short communications are invited.
In short, this special issue is devoted to promote knowledge on how to incorporate ecosystem services into valuation and forest management decisions. A (non exhaustive) set of topics of interest would be: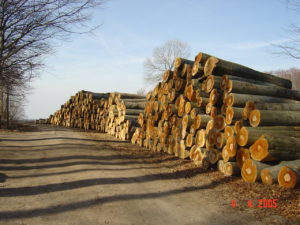 ·         Decision-Making
·         Decision Support Systems
·         Economic Valuation
·         Ecosystem Services
·         Forest Economics
·         Forest Management
·         Multiple Criteria Decision Making Methods
·         Non-Market Valuation
·         Spatial Optimization
For planned papers, a title and short abstract (about 100 words) can be sent to [email protected] or the Editorial Office. Of course, we will be happy to provide you with any assistance during the submission and publication process. We would expect your contribution by June 25, 2018 (submission deadline).
You can find more information in the next link:
http://www.mdpi.com/journal/forests/special_issues/ecosystem_services_management
Invitation Special Issue in Remote Sensing of Urban Forests in "Remote Sensing, MDPI"
Prof. Dr. Giovanni Sanesi, University of Bari informs on the opportunity to participate in a special issue on Remote Sensing (MDPI) "Remote Sensing of Urban Forests". For more information, please see https://www.researchgate.net/project/Special-Issue-of-Remote-Sensing-MDPI-Remote-Sensing-of-Urban-Forests. Deadline for manuscript submissions: 28 November 2018.
Contact: Prof. Dr. Giovanni Sanesi, [email protected]
Invitation Special Issue:The Green-Blue Nexus: Forests, Landscapes and Services, Ecological Processes

Forests are key ecosystems for the maintenance of biodiversity and the sustainable provision of ecosystem services (ES). Still, there are many gaps in our understanding of the functional role of forests at ecosystem and landscape scales.
"The Green-Blue Nexus" addresses the conflict between 'Green' provisioning services  (e.g. timber/biomass and forest by-products such as food and fodder) and 'Blue' regulating services (e.g. decontamination of drinking water and the regulation of flooding and erosion) in the context of impacts on biodiversity and the key ecological processes that enable the supply of these services.
This series invites research that identifies, quantifies and qualifies forest ecosystem services operating at the landscape scale and discusses their temporal dynamics and their importance for ecosystem-scale valuation. The editors particularly welcome contributions that extend their reasoning to highlight implications for land use changes, management of forest ecosystems and the availability of ecosystem services at multiple scales.
Deadline for submissions: 30 September 2018.
For more information have a look at: https://ecologicalprocesses.springeropen.com/green-blue-nexus or contact [email protected].
Further reading – conferences, publications and handbooks

Conference information: ForestSAT 2018: Abstract Submission closes April 15th!
http://forestsat2018.forestsat.com/
Submit your abstracts now and join us 2-5 October 2018 in College Park, Maryland, USA for the pre-eminent conference on the application of spatial analysis and remote sensing technologies for forest monitoring and modeling. Co-hosted by University of Maryland and NASA Goddard Space Flight Center, ForestSAT 2018 will be held at the newly completed Hotel at the University of Maryland, just minutes from Washington DC.
New remote sensing missions, airborne and in-situ platforms, and the explosion in data fusion and cloud computing technologies are revolutionizing how we monitor and model forests around the world. These technologies are also helping us confront new management challenges within forested ecosystems, including human and natural stressors. ForestSAT 2018 brings its participants to the forefront of this revolution, continuing the legacy of previous ForestSAT conferences that first began in 2002.
Conference themes for ForestSAT 2018 build on these concepts:
(1) Global forest observation
(2) New approaches to forest ecosystem modeling
(3) Remote sensing fusion
(4) Forest mapping and inventory
(5) Forest Management and Policy
Read more on the themes of ForestSAT 2018 here.
The technical program will include plenary presentations, parallel oral sessions, invited sessions focusing on special topics of interest, and a poster reception. In addition, a range of social events and field trips around the local area are being planned. Please consider submitting an abstract for an oral or poster presentation.
Abstract Submission has been extended for ONE WEEK ONLY!!
A big thanks to all of you who have already submitted abstracts. The response has been overwhelming! If you missed the deadline, you are still in luck. We've decided to extend the deadline ONE WEEK ONLY.
The last day to submit an abstract is now April 22nd.
Please submit yours ASAP and join us 2-5 October 2018 in College Park, Maryland, USA for the pre-eminent conference on the application of spatial analysis and remote sensing technologies for forest monitoring and modeling.
2016: Open Source Handbook for Biodiversity Monitoring in Tropical Forests:

www.gofcgold.wur.nl/sites/gofcgold-geobon_biodiversitysourcebook.php.

2016 ESP Africa conference: Forests trees for carbon and non carbon benefits Book of abstract, Presentations
2016 ESP Latin America conference: What drives landowners to modify their productive practices and conserve their forests? Book of abstract, Presentations
2016 ESP Latin America conference: Challenges of forest conservation in Mexico: analysis of different instruments from a multidisciplinary perspective Book of abstract, Presentations
For more information, please have a look at: https://ecologicalprocesses.springeropen.com/green-blue-nexus or contact [email protected]