1. Introduction & Objectives
This is a new ESP sectoral working group addressing measures how to assess forest ecosystem services through field data and models and how to include them in forest management decisions. The capacity of forests to contribute essential provisioning, regulating and cultural services is acknowledged to be high compared to other ecosystems. These capacities – formerly often named "forest functions" are of importance at all levels – local, regional, and global. A particularity of forest systems is the diversity of their ownership. Forests can be owned and managed by individuals, cooperatives, commons, municipalities, churches, industry and state, i.e. forests move into private and public domains, individual and collective management. As a consequence, management concepts are as numerous as the types of actors that own forests. This has positive and negative effects: the variety of management concepts and the often relatively small parcels of private forest owners result in a diverse mosaic of development stages and thus to manifold niches and habitats. This can positively contribute to biodiversity and increase the resilience of (forest) landscapes toward climate change impacts and to high capacities in providing ecosystem services. On the other hand, the lack of a coordinated landscape vision could result in fragmentation and or else forests less viable for different ecosystem services.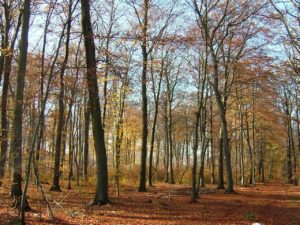 So far, forest research is often conducted at the stand level with only very few approaches to assess the contribution of forests to landscape scale provision of ecosystem services, responding to questions such as where to optimally establish 'new' forests, where to (re-)introduce of native / adapted species through conversion contributing to resilience and adaptation to climate change, how to create green infrastructures or how to manage potentially critical neighborhood between intensively managed agricultural land and forests.
The objectives of this working group are the following:
Identify research gaps such as impact gradients at forest edges or modelling tools landscape management that impact the capacities to provide ecosystem services.
Identify best data sets from inventory and monitoring that support already the assessment of ecosystem services, formulate data needs for monitoring and inventories to be included in the future.
Identify and further develop indicators that characterize best the capacities of forest systems to contribute to landscape capacities in ecosystem services provision.
Identify and further develop methods (field / models) for best appraisal of forest ecosystem services at landscape scale.
Identify opportunities for mainstreaming forest ecosystem services in management decisions through education, decision support systems, and other channels for communication and dissemination.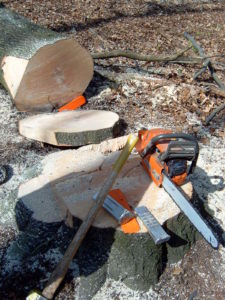 2. Lead Team & Members
Lead team
Members
If you are interested in becoming a member of the Lead team, please contact the current lead team members. If you are interested in becoming a member of this Working group, please click here.
Further reading – conferences, publications and handbooks

Conference information:
2021 Europe ESP conference: Forest Ecosystem Service Governance and Valuation – Pathways towards a new forestry agenda, Book of Abstracts, Presentations & Recordings
ESP 10 World Conference 2019 (Many works were presented by our members), see: https://www.espconference.org/esp10
GLP Open Science Meeting, see: https://glp.earth/osm-2019
IALE World Congress, 2019, see: http://www.iale2019.unimib.it/