Welcome to the official webpage of the Poland ESP national network. If you would like to visit this network's discussion board, please click here (members only).
News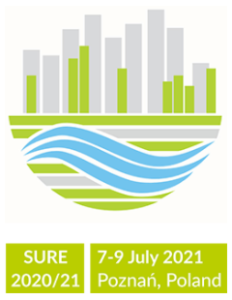 We are pleased to announce that the III World Conference of the Society for Urban Ecology 2020/21 – Cities as Social-Ecological Systems –SURE 2020/21 World Congress – will be held in Poznań, Poland, on 7-9 July 2021.
Within this event, we would like to invite you to participate in two predefined symposia on the subject of ecosystem services and nature-based solutions:
Call for contributions!
Special Issue "Urban transitions towards Nature-based Solutions" in Urban Forestry & Urban Greening! This Special Issue aims to gather a collection of papers that present contemporary knowledge and conceptual development of NbS in urban areas as well as practical experiences, including co-creation processes in solving urban problems through NbS and promote green infrastructure as a basis for NbS. The deadline for manuscript submissions is 15th December 2020. Please have a look at the journal website here. For further details on the submission process, please see the instructions for authors here. We encourage you to contribute to the Issue, as well as to take part in NBS for Cities Symposium at SURE2020/21 Conference in Poznań!
The ECOSERV 2020/21 Symposium will be supported by the Ecosystem Services journal which may consider the conference papers for publication in Special Issue on Ecosystem services in transdisciplinary approach – ES & transdisciplinarity.
Lead team
If you are interested in becoming a member of the lead team please contact the current lead team members.
If you are interested in becoming a member of this national network please click here.
Introduction & Objectives
ESP National Networks aim to improve decision making on ecosystem services by providing a platform for researchers, government, non-government, business, industry and communities to exchange information and experiences on the theoretical and practical application of ecosystem services at local to national scales.
Our aim is to develop transdisciplinary network of researchers, administration and non-government communities involved in the field of ES. We believe that creating a platform of contact between all interested actors will allow for more efficient dissemination of ES approach in the country. Read more about our objectives here.
More information and upcoming events:
For more information about this working group click on one of the following links: