Welcome to the official webpage of the Malta ESP national network. If you would like to visit this network's discussion board, please click here (members only).
Lead team
Mario Balzan, Institute of Applied Sciences, Malta College of Arts, Science & Technology, Malta
Get involved
If you are interested in becoming a member of this national network, please click here.
If you are interested in becoming a member of the lead team, please contact the current lead team and the ESP support team.
ESP National Networks aim to improve decision making on ecosystem services by providing a platform for researchers, government, non-government, business, industry and communities to exchange information and experiences on the theoretical and practical application of ecosystem services at local to national scales.
Malta's ESP National Network wants to become an active platform for the development and promotion of activities related to ecosystem services and natural capital, and to link to other projects and international initiatives.
Activities and Outputs
Providing Nature-Based Solutions for Sustainable Development
The Institute of Applied Sciences of the MCAST has recently organised a research seminar entitled "Providing Nature-Based Solutions for Sustainable Development". During the seminar, research on ecosystems, ecosystem services and associated benefits to society will be discussed, and the Horizon 2020 collaborative project ESMERALDA ("Enhancing ecoSysteM sERvices mApping for poLicy and Decision mAking") will be launched locally.
Evidence-based planning for greener cities
A Conference on 'Evidence-based planning for greener cities' was held on the 13 June 2017 in Paola, Malta to discuss how science and the mapping and assessment of ecosystems and their services can inform city planning and policy-making, in order to improve urban quality of life. The conference was organised by the 'EnRoute' project of the European Commission in cooperation with the Maltese Presidency of the EU and the Maltese Institute of Applied Sciences, Malta College of Arts, Science and Technology.
Round Table: Assessing Nature's Contributions to Human Well-Being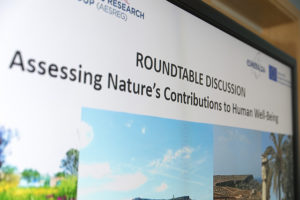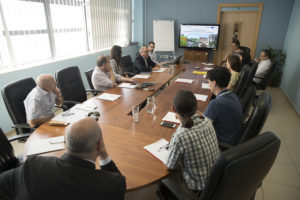 The Applied Environmental Sciences Research Group of the MCAST Institute of Applied Sciences recently hosted a round table Discussion on the contributions of nature to human well-being. This round table has brought together different stakeholders working in various sectors, and has included representatives from businesses, non-governmental organisations and authorities. It has therefore provided an opportunity to share experiences, advance the discussion about nature's contributions to people in Malta, whilst developing the research-to-practice interface for biodiversity conservation, improved human well-being and sustainability. More info from here.
ReNature – Promoting research excellence in nature-based solutions for innovation, sustainable economic growth and human well-being in Malta
The Horizon 2020 project ReNature aims to establish and implement a nature-based solutions research strategy for Malta with a vision to promote research and innovation and develop solutions in a pursuit of economic growth, whilst at the same time tackling environmental challenges and improving human well-being through the delivery of ecosystem services. ReNature will develop the evidence-base, generate opportunities for knowledge co-creation with key stakeholders and for capacity building to stimulate scientific excellence and foster innovation, and create opportunities to promote the transition of research into practical solutions for policy and businesses.
ReNature Workshop and Training Course: ReNature has recently held a workshop with stakeholders from multiple sectors (e.g. health, transport, environment, planning, fisheries and aquaculture, agriculture, education and architecture) to assess key priority knowledge needs for the implementation of nature-based solutions in Malta and other Mediterranean Islands. Stakeholders estimated the importance of knowledge needs, after which the differences between the perceptions of both groups were identified. Participants prioritized over 70 knowledge needs, amongst other, examining questions like "How can ecosystem services support urban areas?" and "Is there any funding available for implementing nature-based solutions?" Students had the opportunity to follow this workshop and to learn about knowledge needs assessment. The workshop was followed by a training course on the mapping and assessment of ecosystem services, and included field work sessions to map urban ecosystems and ecosystem services. During the session, participants used the brand new ReNature mobile application, called "ReNature Malta", a specifically designed tool for mapping biodiversity and nature-based solutions.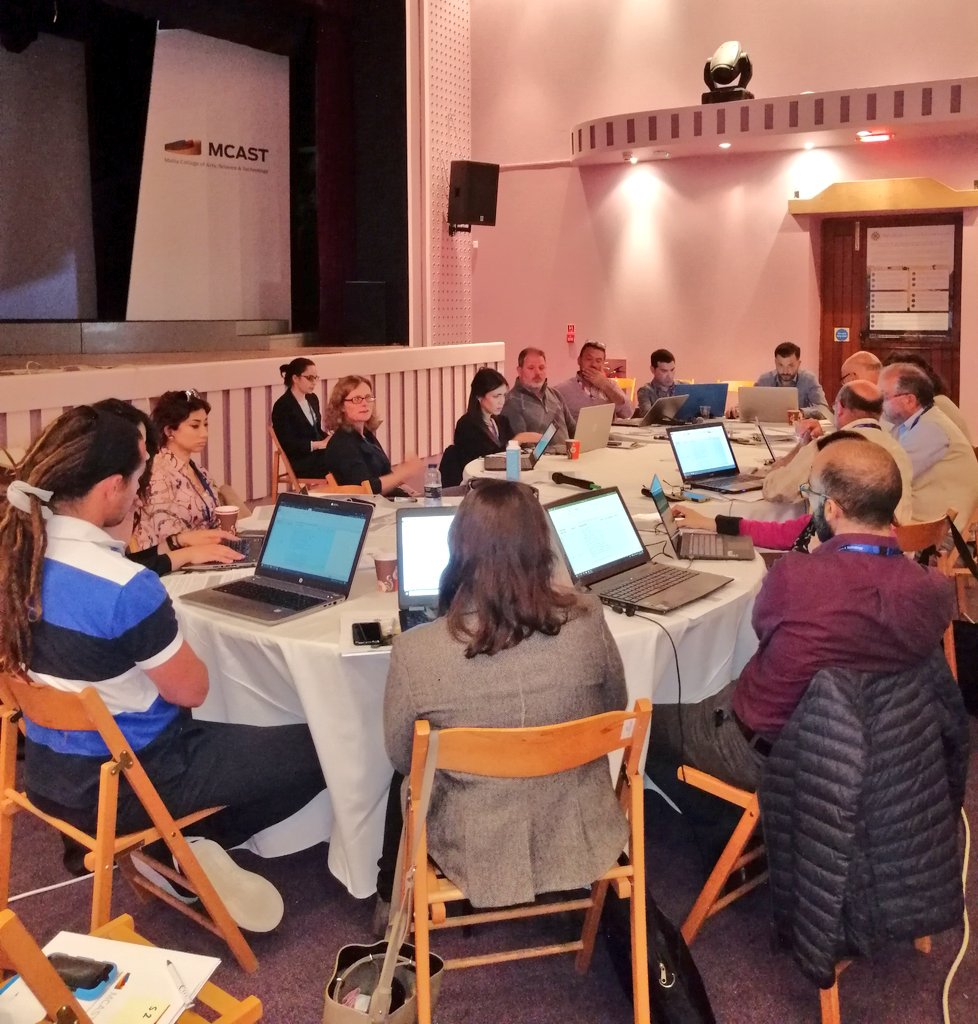 This project receives funding from the European Union's Horizon 2020 research and innovation programme under grant agreement No 809988. ReNature project website: www.renature-project.eu
The ReNature Nature-based Solutions Compendium
The ReNature open-access compendium contains data on nature-based solutions in Malta. It is open for use by everyone, especially policymakers, designers, planners, and citizens, who want to identify the nature-based solutions that are in place in Malta.
Whilst initially collecting information only about Malta, the compendium is growing to include submissions from across the whole Mediterranean region. The development of an open-source compendium plays an essential role in the co-creation of knowledge, and fostering capacity-building at a national and international level, which are some of the key objectives of ReNature. By sharing existing and successful implementation of nature-based solutions, the platform is giving examples of good practices for practitioners and the research community. This paper reviews the process of the development of the ReNature open-source compendium. More information about the work carried out for the creation of the ReNature NbS Compendium is available from Sapundzhieva et al., 2020, RIO Journal.
This list is always evolving, and we welcome additions and suggestions at [email protected].
Relevant Updates: