The tasks of the steering committee (SC) are to advise and assist the executive committee, provide oversight of the operation and governance of the ESP, and make broader decisions affecting the general strategy of the ESP. The 30 SC  members are also points of communication and representation for members and stakeholders to ask questions or provide suggestions on governance matters to the partnership. 
Our 30 members represent twelve world regions (including East and Southern Africa, West and Central Africa, Central America and the Caribbean, North America, South America, East Asia, South and South-East Asia, West and Central Asia, South-East Europe, West and Central Europe, the MENA region, and Oceania) with a 60:40 male to female ratio. The Steering Committee also represents a broad range of disciplines from social and natural sciences.
Before December 2013 ESP was only governed by a (provisional) executive committee consisting of representatives of the ESP founding organisations. The first formal steering committee (2014-2019) was chaired by Joachim Maes  and Sander Jacobs and realized the formulation, adoption and regular updating of ESP bylaws, testing and setting up the current governance structure, engaging in the various activities of ESP, such as organisation of conferences, revision of strategic documents (for instance for the business strategy) and providing feedback for strategic ESP decisions. With interim co-chair Wieteke Willemen, the first SC realized the implementation of ESP rules on regional and gender balance to reflect the growing internationalisation and diversity of the ESP members. 
In 2019, the second and current steering committee was elected. This second  2020-2024 Steering Committee is chaired by Zuzana Harmackova and Sander Jacobs, and has the following members: 
---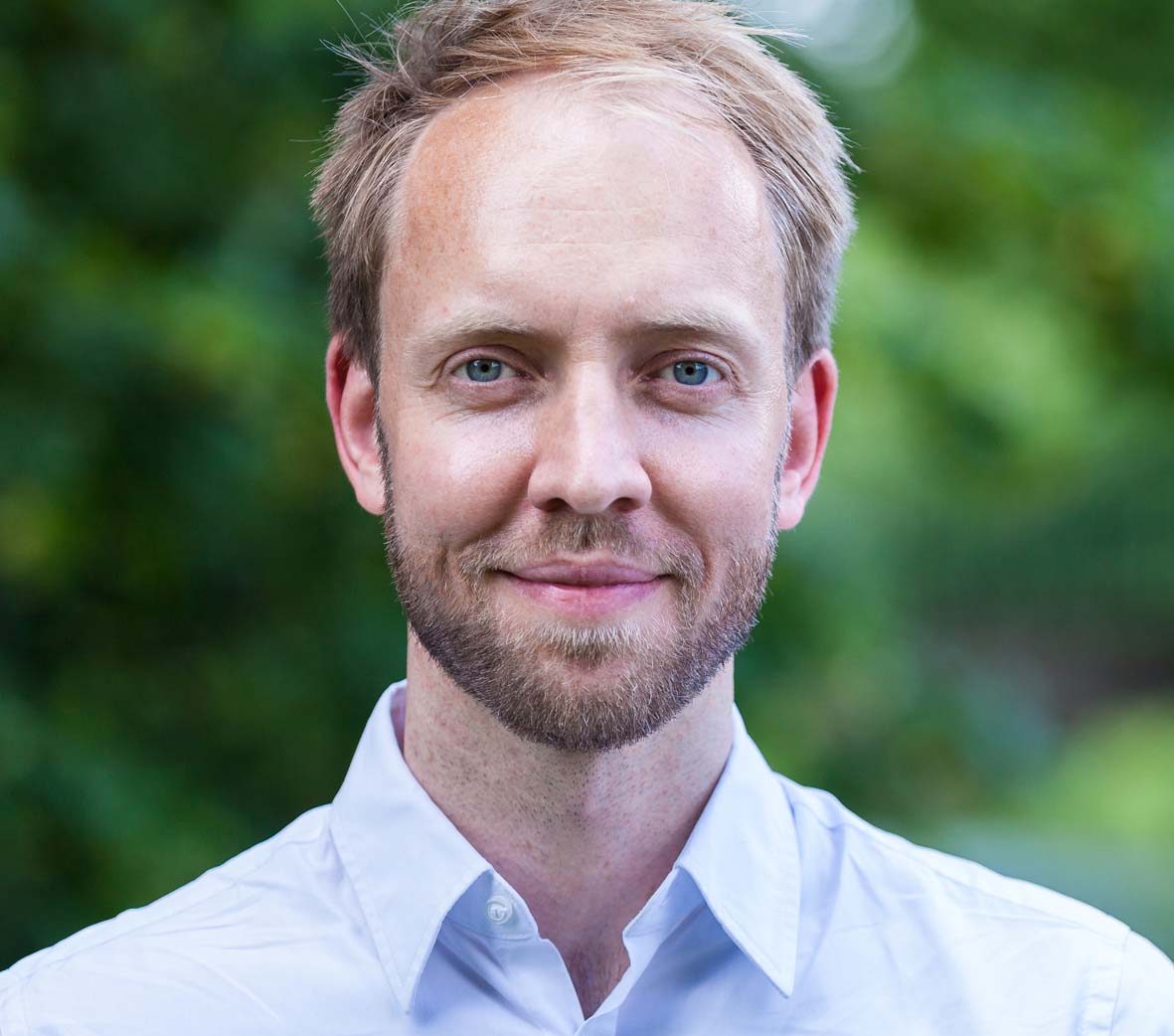 Christian Albert
Christian Albert is full professor for Environmental Analysis and Planning in Metropolitan Areas and head of the research group 'PlanSmart – Planning and Governing Nature-based Solutions' at Ruhr University Bochum, Germany. His research interests include environmental and landscape planning, ecosystem services, and sustainability sciences. Christian was a Lead Author of the Intergovernmental Platform on Biodiversity & Ecosystem Services (IPBES) for the Regional Assessment for Europe and Central Asia. He serves on the editorial boards of several journals, including Landscape and Urban Planning, Landscape Ecology, and Ecosystems and People. He is a board member of the German section of the International Association of Landscape Ecology (IALE-DE) and member of the Steering Committee of the Ecosystem Services Partnership (ESP). Christian holds a Master in Design Studies degree from Harvard University and Habilitation (German Lecturers Qualification), Dr.-Ing. (~PhD) and Dipl.-Ing. (~MSc.) degrees from Leibniz University Hannover.
---
Luke Brander
Luke is an environmental economist based in Hong Kong. His core business is freelance applied research for government agencies, international organisations and NGOs. He also holds part-time positions as a Senior Researcher at the Institute for Environmental Studies, VU University Amsterdam; and as an Adjunct Associate Professor at the University of Hong Kong. Luke's main research interests are in the design of economic instruments to control environmental problems and the valuation of natural resources and environmental impacts. He has worked on the valuation of ecosystem services provided by mangroves, coral reefs, wetlands, forests, grasslands, and urban open space using primary valuation methods and through meta-analyses of the ecosystem valuation literature.
---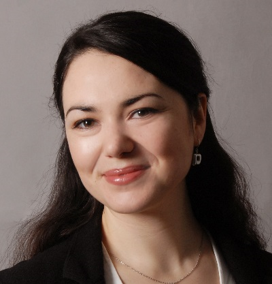 Kremena Burkhard
Kremena's main research interests are the implementation of different spatial analysis techniques, models/tools and data for the spatial assessment of ecosystem services and sustainability indicators and the ways they are influenced by changes in the socio-ecological system. She focuses on the production of stakeholder-relevant spatial information that can support policy and decision making, with possible applications for water and environmental management and planning. She currently works at Ludwig Franzius Institute of Hydraulic, Estuarine and Coastal Engineering, Leibniz University Hannover. She has a PhD in Physical Geography and Landscape science and Dipl.-Ing. degree in Geodesy, which she acquired in her home country Bulgaria. She is part of the lead teams of TWG 5 Modeling ES and SWG5 ES and Water Management, and she is involved in the Regional Chapter South East Europe and the YESS Network. As member of the SC she is working for increasing the inter- and transdisciplinary cooperation within and outside the network and for more equivalent thematic, geographic, gender and age representativeness.
---

Sylvie Campagne
Sylvie is a young doctor of environmental sciences who is interested in applied environmental research in a multidisciplinary context. She is currently working on natural capital accounting within the MAIA project (Mapping and Assessment for Integrated Ecosystem Accounting) at the Institute for Physical Geography and Landscape Ecology at the Leibniz University of Hannover, Germany. She did her PhD in France on the evaluation of ecosystem services and on the concepts of ecosystem disservices, ecological integrity and expert knowledge within the IMAGINE project Biodiversa. Over the last six years, she has worked on the implementation of Ecosystem Services in the management of several areas in France (protected areas and regions). In addition to her research work, she teaches and is an active member of the YESS network, one of the leaders of the Mediterranean ESP group and has been involved in NGOs for eight years in France.
---
Neville Crossman
---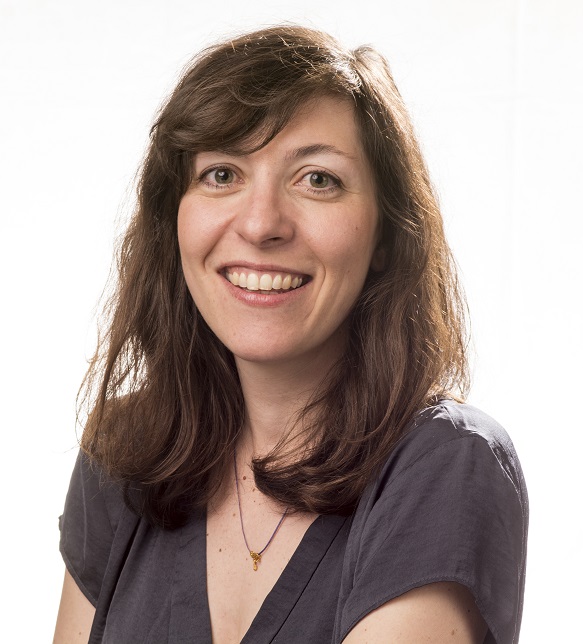 Evangelia Drakou
Valia (Evangelia) Drakou is an Assistant Professor in the Faculty of Geo-Information Science and Earth Observation, at the University of Twente (NL). She is an interdisciplinary researcher with a focus on understanding, modelling, mapping and disseminating information on human-nature interactions across telecoupled marine systems. She explores and develops novel methods for modelling, mapping and visualizing such distant interaction, tailored to decision-maker and user needs. She has been involved with ESP since 2011 in which she is co-leading the Marine Biome Group (BWG1), the Mapping thematic group (TWG4), the working group on global flows of ecosystem services (TWG 11) and the ESP national network for Greece (HESP). She is also leads tasks in other global networks such as the Ecosystem Services working group of the Group on Earth Observation Biodiversity Observation Network (GEOBON).
---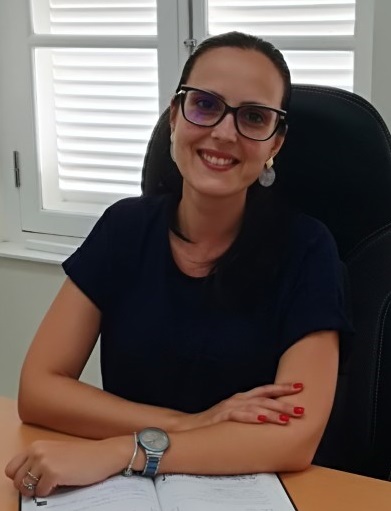 Abigail Ferreira
Abigail Ferreira is a Graduate Assistant at University of Cabo Verde for Economics and Business Sciences and a PhD student at Campus do Mar, University of Santiago de Compostela, Spain. Her research is on the role of marine ecosystem services applied to Small Scale Fisheries and Marine Protected Areas in Cabo Verde.
---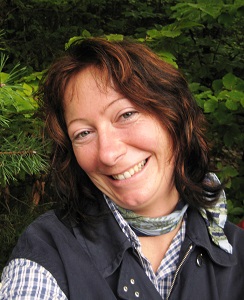 Christine Fürst (Co-chair)
Christine is a professor of Sustainable Landscape Development at the Institute for Geosciences and Geography, Martin-Luther University Halle-Wittenberg, Germany.
---
I'm an early-career researcher at Campus Do Mar, Universidade de Santiago de Compostela, Spain, where I do research on the relationship between human well-being and the marine environment. I'm particularly interested in the governance and management aspects of protected areas and in issues of justice, power, and access of local populations to ecosystem services. Currently I'm a member of several working groups about ecosystem services in ICES, ESP, and ECOMAR, where we aim to advance ecosystem service science with a focus on the marine environment.
---
Davide is an Associate Professor of Spatial Planning at the University of Trento. Specialised in impact assessment of projects, plans and policies; ecosystem services in spatial and urban planning; nature-based solutions; multicriteria analysis. Formerly a Research Fellow at Harvard University's Sustainability Science Program and Visiting Scholar at Stanford University's Woods Institute for the Environment. He has consulted for the United Nations Environment Programme (UNEP), UN-HABITAT, and the European Commission. Founding member of the start-up company Skopia, specialized in anticipation services for environmental, social and economic planning.
---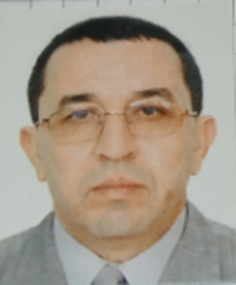 Moha Haddouch
Agricultural engineer graduating from the Hassan II Agronomic and Veterinary Institute of Rabat in 1985. He was engaged with the Government and the UN system in numerous biodiversity and sustainable development programs. Currently, he is managing a GEF/UNDP project entitled "A circular economy approach to agro-biodiversity conservation in the Souss-Massa Region of Morocco" at the national level.
---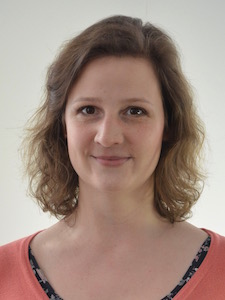 Zuzana Harmáčková 
Zuzana is a postdoctoral researcher at CzechGlobe. In her current position and previously at the Stockholm Resilience Centre, she has focused on participatory scenario planning, analysis of future sustainability pathways, research on social-ecological resilience and ecosystem services assessments and modelling. Zuzana has been actively involved in science-policy interfaces, primarily by contributing to the IPBES Regional Assessment on Europe and Central Asia and the current IPBES Values Assessment, as well as the EKLIPSE mechanism. She is a member of ESP, YESS – the network of Young Ecosystem Services Specialists and the Rethinking Biodiversity Governance Network. In the ESP Steering Committee she aims to deepen the connections between the ESP, IPBES and resilience communities and promote, early-career, transdisciplinary perspectives in the ESP agenda.
---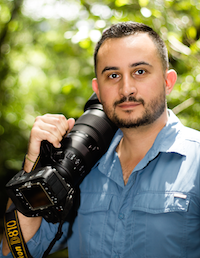 Marcello Hernández-Blanco
Marcello Hernández-Blanco has a PhD in Ecological Economics from the Australian National University, a Master of Science in Biodiversity, Wildlife and Ecosystem Health from the University of Edinburgh, a master's degree in Environmental Management from the Interamerican University of Costa Rica, and a bachelor's degree in Industrial Engineering from the Latin University of Costa Rica.
He has been an international consultant and speaker for over a decade in topics related to natural capital valuation, green and blue economy, financial mechanisms for conservation, environmental policy design, climate change, and environmental management, among others. Marcello collaborates also with various global initiatives, such as the Intergovernmental Science Policy Platform on Biodiversity and Ecosystem Services (IPBES) where he is lead author for the America's assessment, and author of the assessment on the multiple values of nature; he is the chair for Costa Rica of the Ecosystem Services Partnership as well as a member of the Steering Committee of this institution, and he is a member of the IUCN thematic group on ecosystem services from the Commission of Ecosystem Management.
He is also a conservation photographer, trained by National Geographic photographers, dedicated to communicating science through photography.
---
Gakushi Ishimura
---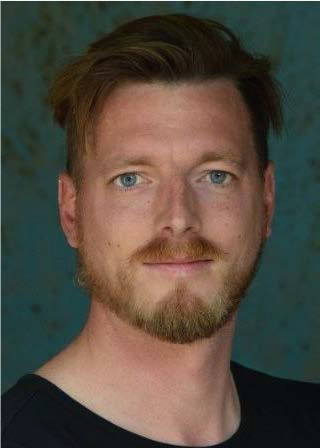 Sander Jacobs 
I'm 38 years old, born and raised on the countryside in the north of Belgium, living in Ghent and working in Brussels. I have always been playing and working in nature. Ask me anything about Belgian beers, civil disobedience, and dudeism. Don't ask me about football, ayahuasca or the lesser spotted eagle owl. I once was an ecologist by training, and wandered in vegetation ecology, biogeochemistry, applied estuarine ecology and ecosystem functioning as a PhD-student. As post-doc, I tumbled into interdisciplinary work, and I have now accepted life outside the comfort zone to engage in transdisciplinary research, sustainability science, stakeholder involvement, justice, and coping with the existential doubts this invokes for a natural scientist.
As a science-policy officer for the Belgian Biodiversity Platform (www.biodiversity.be), I'm coordinating the Belgian Ecosystems & Society Community of Practice (www.BEEScommunity.be), was lead author in the IPBES Europe-Central Asia assessment, part of the Belgian delegation in the IPBES Global assessment plenary, and coordinating a chapter of the iIPBES values assessment. I have been co-chairing of the steering committee the Ecosystem Service Partnership (www.ES-partnership.org) from 2014 to 2018. A lot of fun. As researcher, I am based at the Research Institute for Nature and Forest (www.INBO.be), where I contribute to international and local research on nature-society interactions within the Nature & Society research team. More specifically, I am working on the diversity of nature contributions to people, their analysis, the challenge to quantify and spatially visualize and compare them, the multiple values entailed, and the (decision-making) consequences of mismatches and trade-offs. I will engage only in research projects which aim to achieve strong sustainability.
---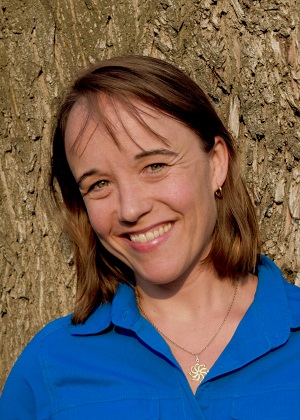 Sarah Klain
Sarah Klain is an Assistant Professor in the Environment and Society department at Utah State University. She has a PhD in Resources, Environment and Sustainability from University of British Columbia. Her research focuses on the tangible and intangible ways in which people value ecosystems, particularly in the context of expanding renewable energy landscapes. Much of her past research focused on cultural ecosystem services, marine spatial planning and offshore wind farms. Currently, she is developing participatory research to integrate traditional ecological knowledge and western science in the context of climate-smart restoration in the Intermountain West of the US. She teaches courses on environmental policy and ecological economics and serves as a handling editor for the journals People and Nature as well as Ecosystems and People. As an interdisciplinary sustainability scholar, her work contributes to the fields of ecological economics and conservation social science.
---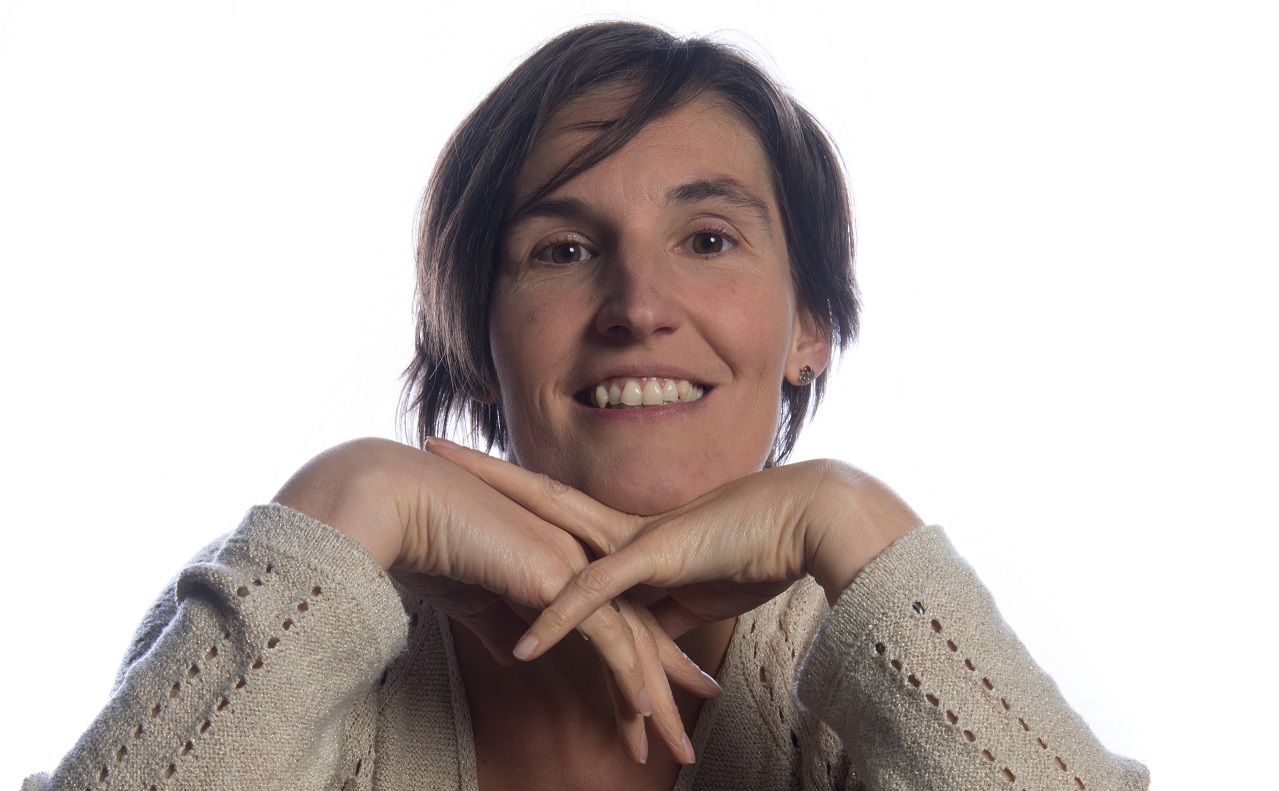 Inge Liekens
Inge has a Master in Commercial Sciences and a Bachelor in Biotechnology. She also has a post-university degree in Human Ecology. She joined VITO in 2003 where she has contributed to research on several national and international projects in the field of assessment of environmental costs and benefits with a particular emphasis on the assessment and valuation of ecosystem services (CBA Sigmaplan, Aquamoney, ECOPLAN, ESMERALDA…) and use of ecosystem services approach in socio-economic impact assessments, natural capital accounting and spatial planning. The knowledge collected through these projects is translated in webbased decision support tools like Natuurwaardeverkenner and EcoAdapt as not the results as such are important but how to interpret and use them in policy and planning.
She conducted several workshops, interviews, surveys and choice experiments in order to map user requirements and stakeholder preferences. She also was lead author in the IPBES Europe-Central Asia assessment
Before joining VITO, she worked as a consultant in risk- and environmental communication. She helped Flemish administrations in communicating to different stakeholder groups on different environmental issues.
In her free time she is a volunteer in a Wildlife sanctuary taking care of wounded birds and mammals and spend as much as possible time in nature to see the healthy species.
---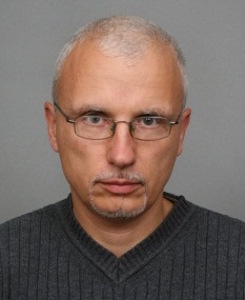 Stoyan Nedkov
Stoyan is an associate professor, in the Department of Geography at the National institute of Geophysics Geodesy and Geography, at the Bulgarian Academy of Sciences. He has a master degree in Geography and Environmental Protection from Sofia University and a PhD in Physical Geography and Landscape Ecology from the Institute of Geography – BAS. His research area is landscape ecology and application of GIS in environmental assessment. His current work is focused on assessment and accounting of ecosystem services at the landscape level as well as the use of GIS, and spatial modelling for the integrated assessment of the dynamics of hazardous processes in mountain catchments and mapping of flood regulation ecosystem services. S. Nedkov has lectured at Sofia University, Salzburg University and Joensuu University. He was Chair of the Executive Committee of the Bulgarian Geographical Society. Stoyan is co-leading the South-East Europe Regional Chapter (ESP-SEE) and the working group of ES modeling (TWG 5).
---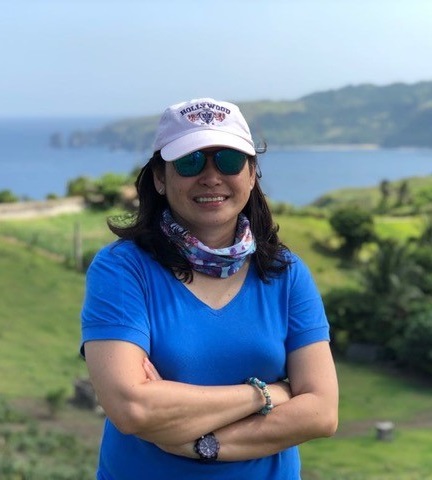 Hilly Ann Maria Roa Quiaoit
Hilly Ann is a marine biologist, environmental advocate and professor. Currently doing independent consultancy and R&D works on ecosystems-based restoration, integrated landscape seascape management and multi-stakeholder environmental governance.
Her efforts in culturing and reseeding giant clams have prevented extinction in the Philippines that she continued in the Red Sea under the German Center for Tropical Ecology. Hilly has a Masters in Marine Science at the University of the Philippines and Doctorate in Natural Resources at the University of Bremen, Germany. Presently engaged in the R3 (Ridge-River-Reef) Program she created in Southern Philippines.
---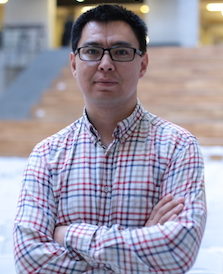 Rahat Sabyrbekov
Rahat is an economist with research interest mainly in the realm of environmental and ecological economics. His educational background is from the School of Economics and Business at the Norwegian University of Life Sciences. Currently, Rahat serves as the Director of the Center for Environment and Development at the American University of Central Asia. Rahat served as a fellow for the Intergovernmental Platform for Ecosystem Services and Biodiversity Assessment Report. Rahat's research interests are in ecosystem services, natural capital, and natural resource management.
---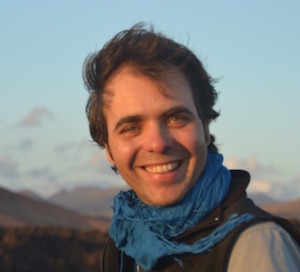 Fernando Santos Martin
Fernando is an Assistant Professor at the Department of Environmental Science, King Juan University of Madrid. His research focuses on the evaluation of status and trends of aquatic and terrestrial ecosystems services and their contribution to our human wellbeing from its biophysical, socio-cultural and economic dimensions. Subject-Editor of One Ecosystems journal. Lead author of IPBES Regional Assessment of Europe & Central Asia. Lead of Ecosystem Services Partnership National Network for Spain.
---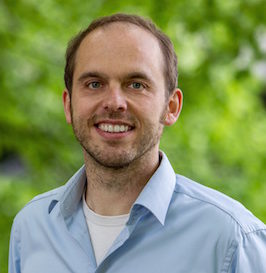 Matthias Schröter
Matthias is Postdoc at the Computational Landscape Ecology Department of the Helmholtz Centre for Environmental Research – UFZ. Matthias has a broad interdisciplinary background, including landscape ecology, conservation biology, ecological economics and environmental ethics. He holds a PhD in environmental sciences from Wageningen University (Netherlands, 2015). Matthias was lead author in the Regional Assessment for Europe and Central Asia of IPBES (Intergovernmental Platform on Biodiversity and Ecosystem Services). He is an associate editor of the 'Ecosystems and People' journal, formerly known as International Journal of Biodiversity Science, Ecosystem Services and Management. His research focuses on spatial ecosystem service assessments, in particular interregional flows of ecosystem services, telecoupling and coproduction of ecosystem services. Furthermore he is interested in theoretical-conceptual development of ecosystem services. Matthias is co-leading the working group on indicators (TWG 3) and the working group on global flows of ecosystem services (TWG 11).
---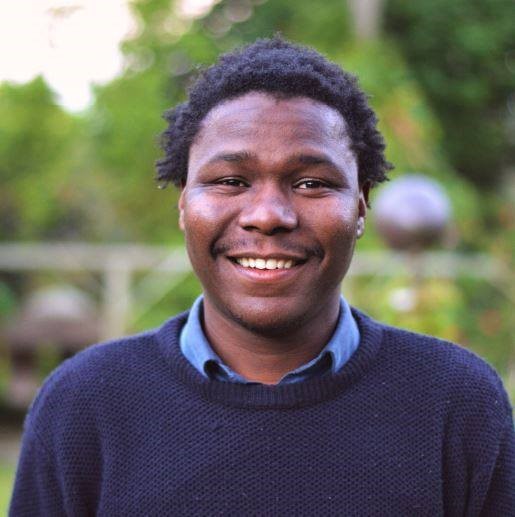 Odirilwe Selomane
I am a researcher at Stellenbosch University and director of the Programme on Ecosystem Change and Society. My research interests within the broad social-ecological systems field include ecosystem services use and access, sustainable development monitoring, and exploring how a complex systems lens can expose blindspots in sustainability pursuits. I co-coordinate a working group on ecosystem services at the Group on Earth Observation Biodiversity Observation Network (GEOBON), and am a member of the Balaton Group, which is a global network of researchers and practitioners interested in systems and sustainability. I was involved in the IPBES Global Assessment as a fellow. Very excited to join the ESP committee after following ESP since 2011!
---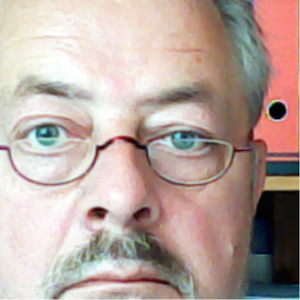 Joachim H. Spangenberg (Co-chair)
Joachim is a research coordinator at the Sustainable Europe Research Institute SERI Germany in Cologne. With a PhD in economics and an academic background in biology and ecology, he is an inter- and transdisciplinary researcher by education and dedication. In his academic work, he works on sustainable development strategies, biodiversity conservation by pressure reduction, ecosystem services and their valuation with a focus on the limits of economic measurement.
Contributing to the science-policy-society interface, Joachim currently is a member of the Scientific Committee of the European Environment Agency, serves in the executive committee of the International Network of Engineers and Scientists for Global Responsibility INES, and chairs the Scientific Council of BUND/Friends of the Earth Germany, which makes him a national board member. Locally he joined the board of a citizens' foundation dedicated to social cohesion and cultural integration.
For more information, publications, presentations and a CV please visit http://seri.academia.edu/JoachimHSpangenberg or https://www.researchgate.net/profile/Joachim_Spangenberg
---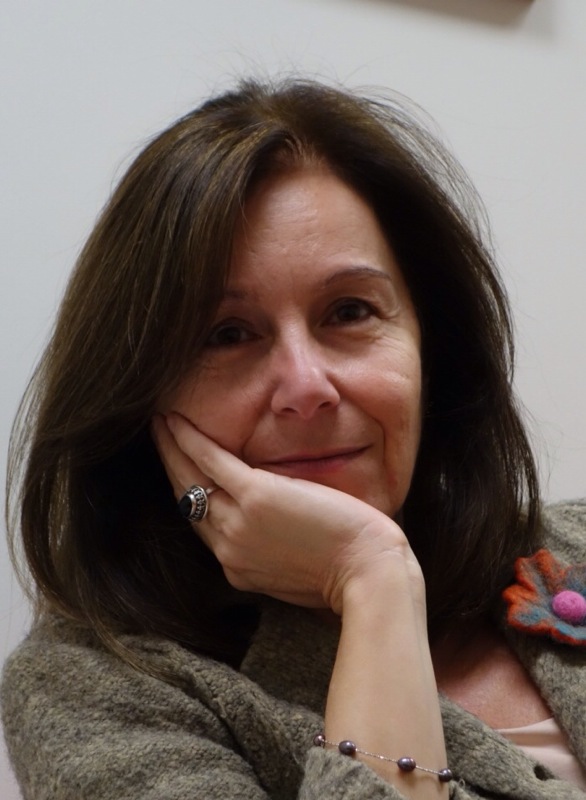 Salma Talhouk
PhD in Landscape horticulture. Professor Talhouk's academic activities focus on the conservation and sustainable use of biodiversity in Lebanon and the Middle East. Her current research interests are the promotion of community stewardship of natural resources. Talhouk is currently leading a participatory mapping project Daskara, a nature and heritage local mapping archive built as a digital humanities resource. She is also conducting urban greening research investigating the use of native and ecologically adapted plants for extensive roofs and green walls. Her more recent interest is a project that explores links between nature and culture by defining nature and natural resources as object of cultural concern providing nonmaterial services, such as recreation, aesthetic experiences and spiritual enrichment. Professor Talhouk was founding Director of AUB's Nature Conservation Center; she has served as the chairperson of the Department of Landscape Design and Ecosystem Management and as the Associate Dean of the Faculty of Agricultural and Food Sciences. She is currently the founding Chair of the AUB botanic garden committee.
---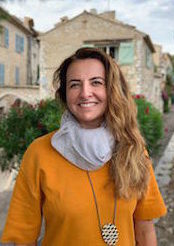 Ana Turetta
Ana is a Geographer with a post doctorate in Soil Quality management. She is currently a researcher at the Brazilian Agricultural Research Corporation and chair of ESP Brazilian Network since 2015. She is also a professor at the Postgraduate Program in Territorial Development and Public Policy of Federal Rural University of Rio de Janeiro – Brazil.
She has experiences in natural resources management, with emphasis on environmental planning, working mainly with ecosystem services provided by agricultural landscapes and sustainability assessment.
---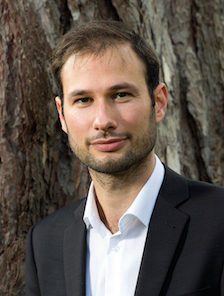 Alexander van Oudenhoven
Alexander is an environmental scientist working on the interface between ecosystems and people. He is based at the Institute of Environmental Sciences, Leiden University (NL). The focus of his work lies in identifying and quantifying indicators for ecosystem services and multiple values in relation to environmental management, spatial planning and decision making, currently mainly for coastal and urban ecosystems. A long-time member of the ESP (2009), Alexander has co-led Thematic Working Group 3 on ecosystem services indicators since 2015. Between, 2015 and 2018, he was Lead Author of the Europe and Central Asia regional assessment for IPBES. Finally, together with Berta Martín-López Alexander, is Co-Editor in Chief of the Open Access journal Ecosystems and People (former: IJBESM), which is affiliated to the ESP.
---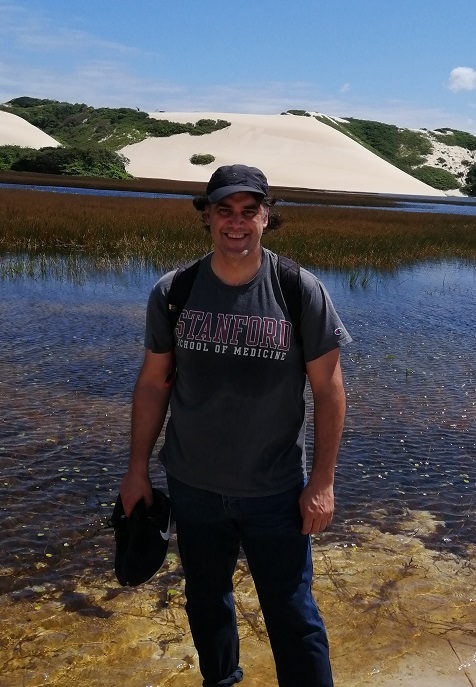 Sebastian Villasante
Dr. Sebastián Villasante (PhD Economics, Social Scientist). Associated Professor and Researcher, University of Santiago de Compostela (Spain). His research focuses on developing interdisciplinary approaches combining ecological and social sciences to induce transformative changes towards ocean equality. He is particularly interested in analyzing critical drivers (e.g. environmental shocks, asymmetric social power relationships and lack of cooperation and collective action in sustaining local common) and institutional settings (e.g., Marine Protected Areas) which induce social tipping points dynamics and transformative changes across space and time.
He combines quantitative and qualitative methods to understand linkages between ecological and economic and social dimensions of marine systems at multiple scales. He co-leads the ICES Working Group on Resilience and Marine Ecosystem Services, the Working Group on Monetary Valuation of Ecosystem Services of the ESP, and the Future Earth Working Group on Marine Stewardship.
Sebastian also serves as a scientific advisor in a wide number of international organizations including IPBES, where is lead author of the Transformative Change Assessment Group. He is also member of the Scientific, Technical and Economic Committee of Fisheries (STECF) of the European Union, the Steering Scientific Committee of the JPI Healthy and Productive Seas and Oceans, the Scientific Committee for the Declaration of Cíes Islands as UNESCO World Heritage Site. He is currently Associated Editor Member of Marine Policy and Frontiers of Marine Sciences.
---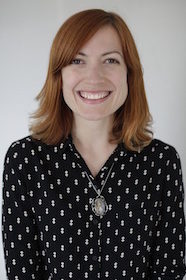 Carla-Leanne Washbourne
As an interdisciplinary researcher and practitioner working at the interface of science and public policy, Carla's work seeks to understand decision-making processes around urban environment and sustainability topics. Carla is a Lecturer in Environmental Science and Policy in the Department of Science, Technology, Engineering and Public Policy, University College London, UK and a Research Associate at the Gauteng City-Region Observatory (GCRO), Johannesburg, South Africa. She completed a PhD in Geosciences and MSc in Engineering Geology at the University of Newcastle (UK) and a BSc (hons) in Natural Sciences at Durham University and has previously worked in the UK Parliamentary Office of Science and Technology as a Physical Sciences Advisor. Carla is part of the UCL Urban Innovation and Policy Laboratory, an Editorial Board Member of open access 'megajournal' UCL Open: Environment and a Co-Director of the UCL Engineering Exchange, which works to proactively match local community needs with UCL research. When she isn't doing any of these things she can be found writing or telling jokes about science, or somewhere in the wilderness. Occasionally all three.