ESP4 Wageningen, The netherlands
4-7 October, 2011
 Ecosystem Services: Integrating Science and Practice
The 4th international conference was organised in Wageningen University in Wageningen, The Netherlands, from 4-7 October, 2011. The main aim of the conference was to provide a forum for researchers, practitioners and policy-makers to exchange information and ideas about new developments and pressing issues on the Science and Practice of Ecosystem Services (ES). The conference was organised by ESP (Ecosystem Services Partnership), and supported by Wageningen University who was the local organiser. Hof van Wageningen was selected as the venue.
The conference focused on six topics, and a parallel workshop session was organised for each topic where short presentations were given. In addition, 4 special sessions and 3 semi-plenary sessions were organised in the conference.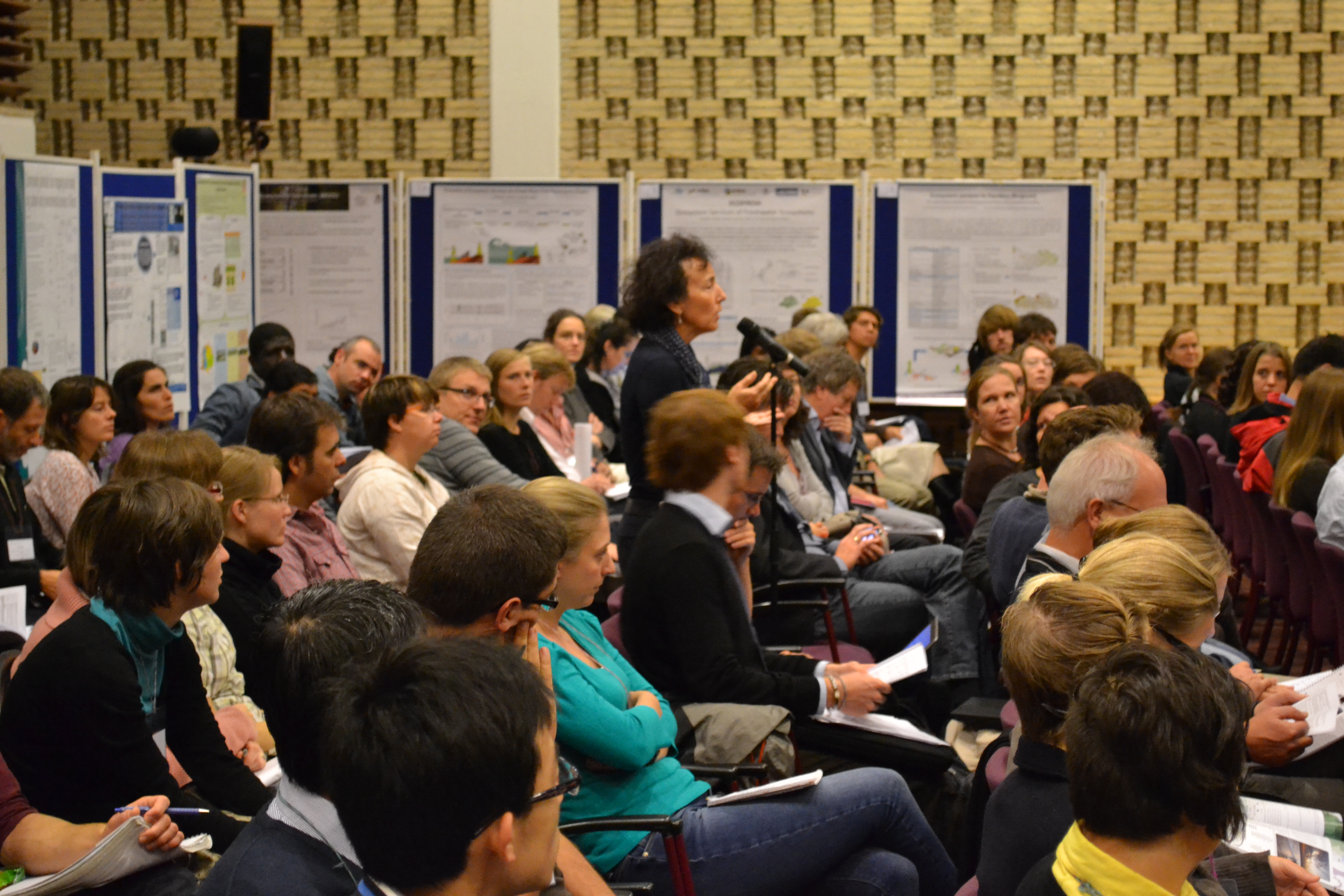 Outcomes
Below you can find all conference proceedings – Program Booklet, keynote speeches, presentations from the parallel sessions, pictures from the conference and more. Click on the links to access the documents in PDF format.
Parallel Sessions – Presentations
Workshop 1 Quantifying, mapping, and modeling of ecosystem services (incl. selection of ES indicators)
Workshop 2 Valuation of ES and use in trade-off analysis and other decision support systems
Workshop 3 Use of ES in planning & management: concepts, tools and guidelines
Workshop 4 Financing mechanisms for ES, including investment opportunities and economic instruments
Workshop 5 Role of ES in policy making and institutional aspects (incl. networking and communication)
Workshop 6 Case studies on the practical use of ES in planning, management and capacity building
Parallel Sessions – Book of Abstracts
Semi-plenary Sessions
Session A: Description & Presentations
Session B: Description & Presentations
Session C: Description & Presentations