ESP6 Bali, Indonesia
26-30 August 2013
Making Ecosystem Services Count!
The 6th ESP conference was organised in Bali, Indonesia, from 26-30 August, 2013. The theme of the conference was Making Ecosystem Services Count, both in terms of actual implementation on the ground and by acknowledging their importance (ecologically, socially and economically) in policies and accounting procedures at all levels. The conference aimed to enhance awareness and to build a strong network of individuals and organizations to exchange ideas and experiences to further develop the science, policy and practice of ecosystem services. The conference was organised jointly by ESP (Ecosystem Services Partnership) and local host – ICRAF (World Agroforestry Centre). Pan Pacific Nirwana Bali Resort was select as the venue to hold the conference, which had commitment to the environment and community.
The conference was organised in three sections, including special sessions, workshops, and open topic sessions. Besides, poster sessions and field trips were organised during the conference.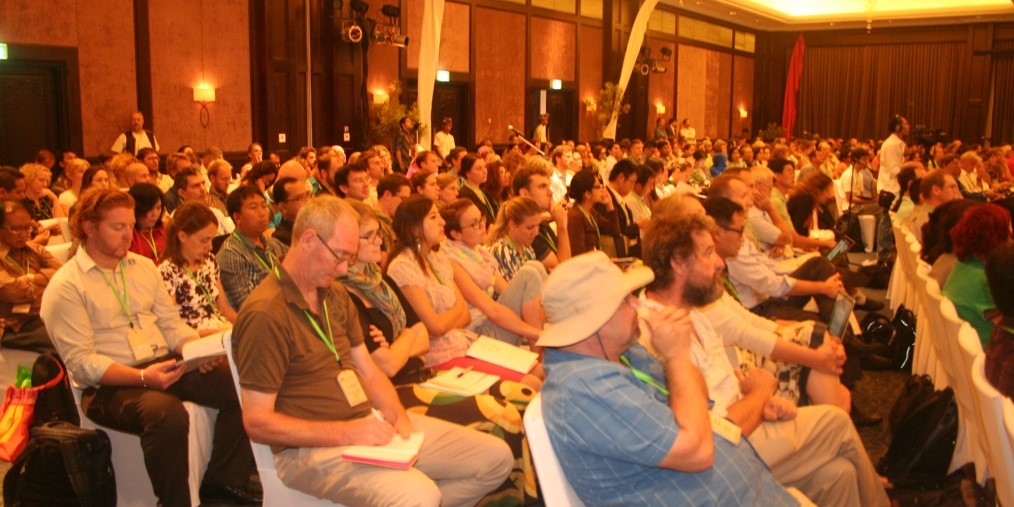 Outcomes
Below you can find all conference proceedings – keynote speeches, presentations from the parallel sessions, pictures from the conference and more. Click on the links to access the documents in PDF format.
Presentations
---
Sponsors of the event