We are pleased to share that ESP's first online conference took place last month and was a great success: The 3rd ESP LAC Conference,  25-27 November 2020, Mexico City, Mexico with theme: Transcending the study of Ecosystem Services towards Transdiscipline and Incidence.
The event was attended by 444 participants representing 224 organisations from 28 different countries. Participants presented 206 papers and 64 posters over the three conference days.
The book of abstracst and recordings of all sessions are now available within the conference platform. The book of abstracts will soon be made available on the conference website.
You can read more about the conference on the ESP LAC blog page (in Spanish).
Below you see a map of the participants and a graphic showing the participating countries: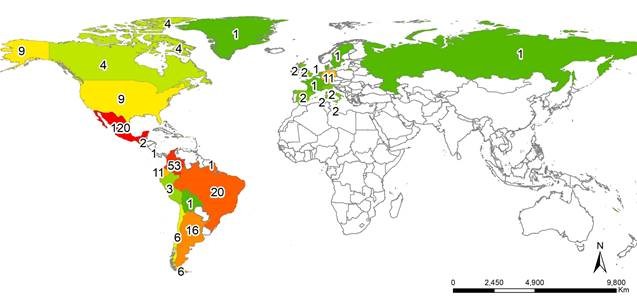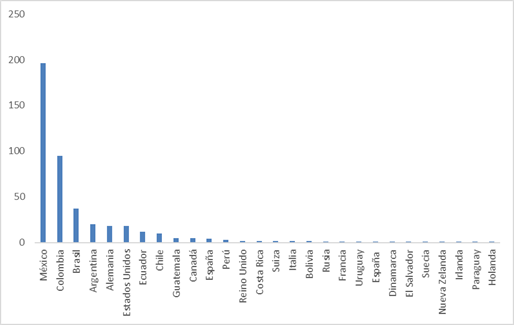 The below image shows the principal institutions represented at the conference: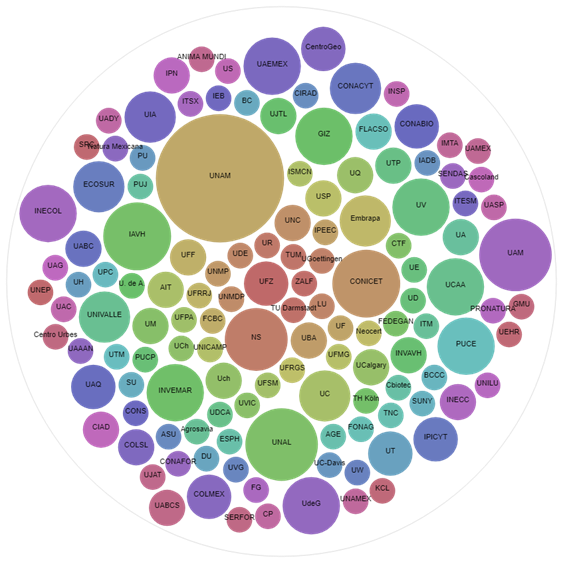 Semantic network of abstracts: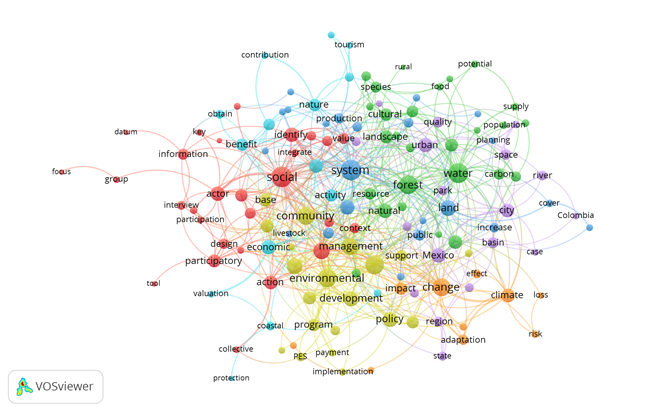 Semantic network of Twitter communications: