The Handbook on Biodiversity and Ecosystem Services in Impact Assessment presents state-of-the-art methodological guidance and discussion of international practice related to the integration of biodiversity and ecosystem services in impact assessment. A variety of case studies provide examples of the use of information on biodiversity and ecosystem services in different types of impact assessment to improve decisions at all levels, from strategic choices to individual projects.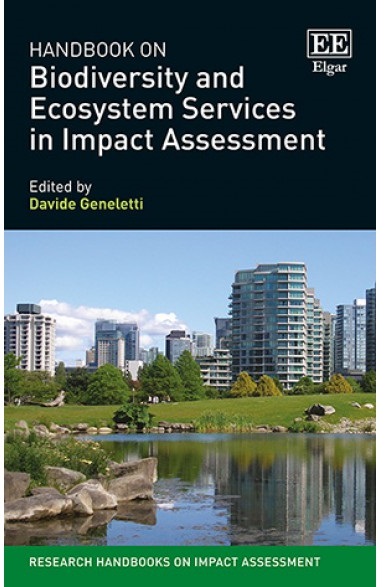 In addition to its discussion of how biodiversity and ecosystem services can improve the salience and effectiveness of impact assessment, this Handbook presents a range of applications and possible solutions to challenges in key policy and planning sectors, including urban development, land use, energy, marine areas, infrastructure, agriculture, forestry, health and tourism.
You can read the introduction and abstracts of the chapters here.