The VW-summer school series intends to train participants on the knowledge and skills of how landscape ecology can contribute to improving the status of achieving the SDGs and the AU Agenda 2063 objectives. The first summers school in 2021 will relatively be more generic focusing on conceptual issues of landscape ecology and its nexus with SDGs and the overall development agenda in Africa. Applications to participate in the first summer school should be submitted online. The application deadline is 30th October 2020.
Call for Applications.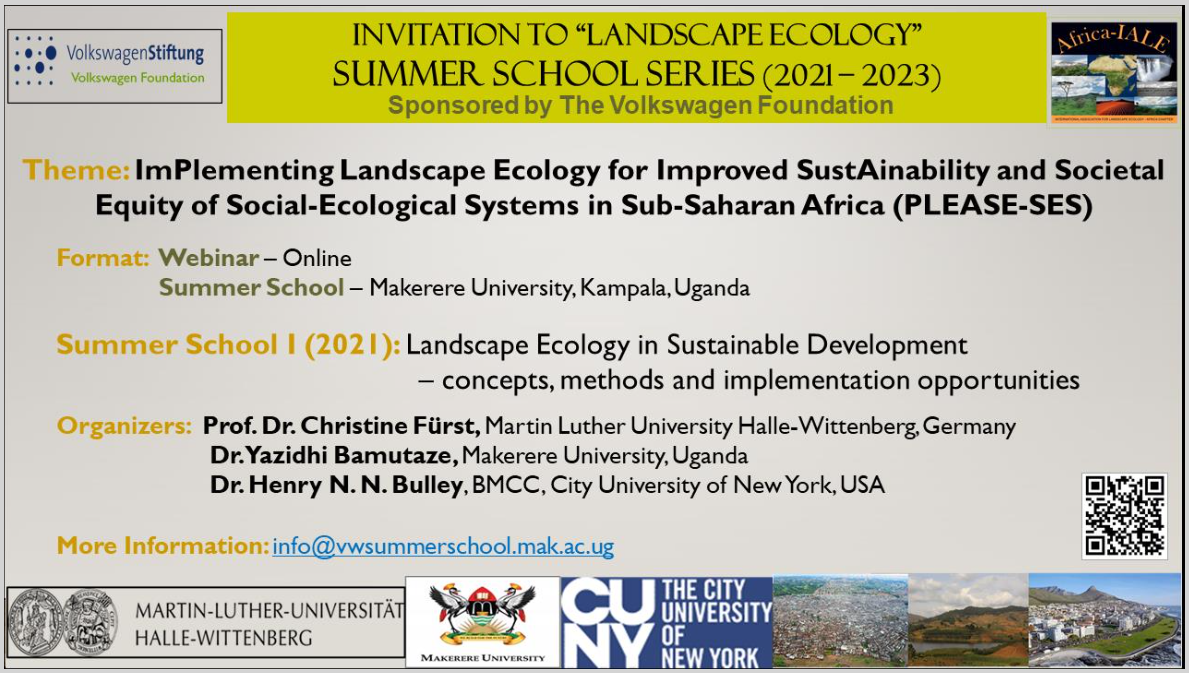 You can find more information here 1st Summer School Announcement and Call for Applicants.